All preschool lessons are for children ages three to five. Class placement depends on child's ability and progress.
Sessions and Registration Dates: 
       Winter I Session: January 9th - February 18th
       Winter II Session: February 27th - April 15th (Spring Break March 13-18) 
Private Swim Lessons: 
       One-on-one swim instruction tailored to your needs. Half hour sessions. Contact Jacque Petersen for more information at 641-422-5995.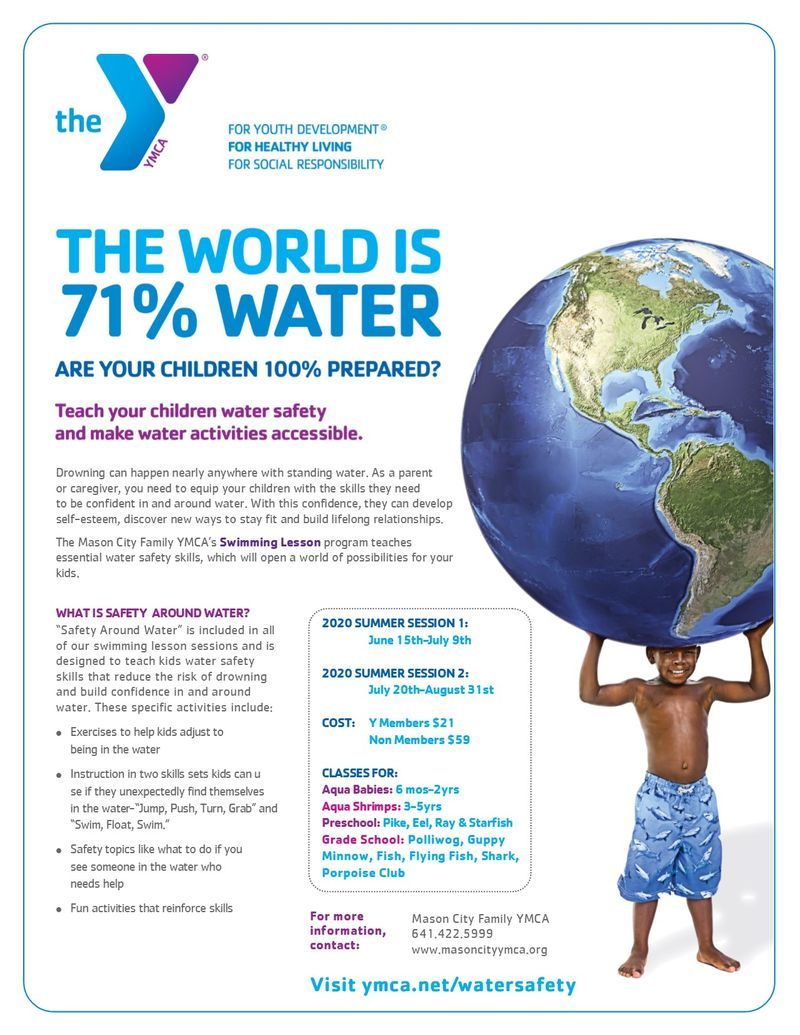 ---
Pike
This beginner level helps children learn safe pool behavior, adjust to the water and develop independent movement through stroke and kicking skills and becoming comfortable with putting their face in the water. 
Eel
This advanced beginner level is for children who are comfortable and more independent in the water. They are taught to flutter kick, float by themselves and the over-arm recovery stroke. 
*Pre-requisite: Pike (or instructor approval)
Ray
Children at this level review front and back floats. They will also kick with a kickboard the length of the pool, improve on over-arm recovery and adjustment to deep water. 
*Pre-requisite: Eel (or Aquatic Director approval)
Starfish
Children review and improve previous skills, build endurance, learn to tread water and perform more progressive diving skills. Children can swim half-way across the pool on their front and back crawl without assistance by the end of this level.
*Pre-requisite: Ray (or Aquatic Director approval)
Printable Version: Youth Swim Lessons