Sessions and Registration Dates
Winter I Swimming Lessons:
Members: Dec. 20
Program Members: Dec. 21
Winter II Swimming Lessons:
Members: Feb. 21
Program Members: Feb. 22
One-on-one swim instructions tailored to your needs.  Half hour sessions. Contact Jacque Petersen for more information. 641-422-5995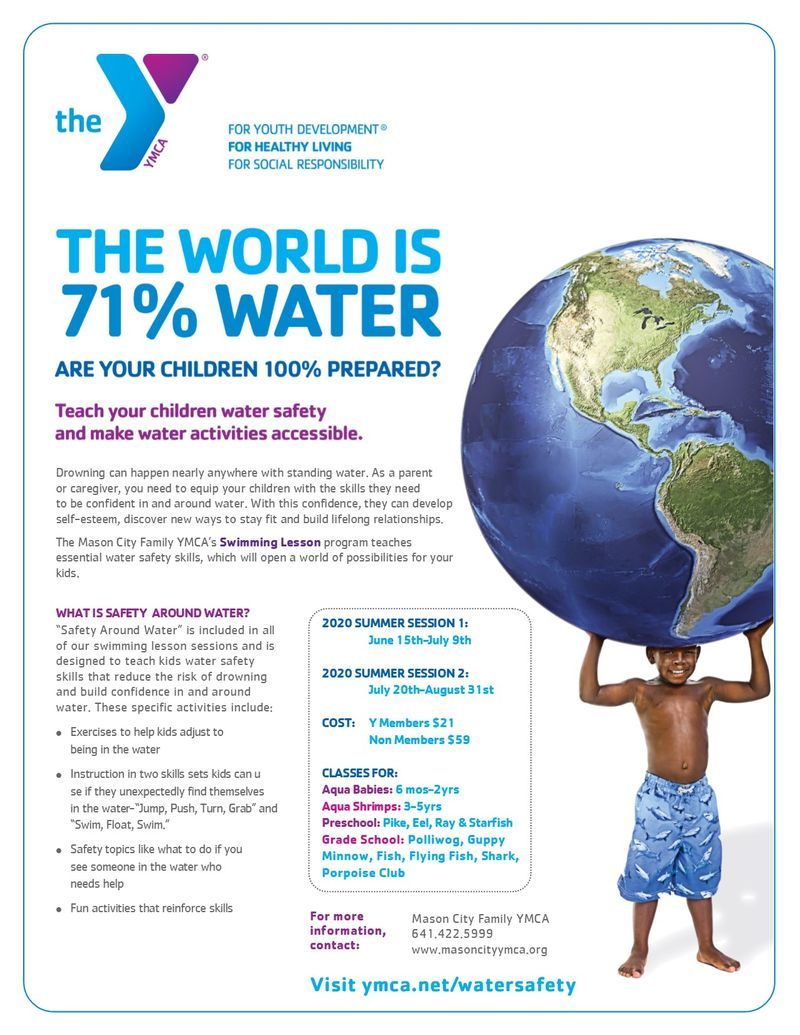 ---
Aqua Babies
Ages six months to two years
These classes are designed to allow your child to have fun in the water through guided instruction with parents. Children will be exposed to games that use basic movements in the water: kicking, arm strokes, breath control, etc. Activities are based on the developmental abilities of the child. Classes are held in the warm-water therapy pool.
Aqua Shrimps
Ages three to five years
This is a parent/child class designed to acquaint young children with the joys of water. As the class progresses, the instructor slowly begins working more individually with children on skills to ready them for preschool classes (without parents).
Printable Version: Youth Swim Lessons