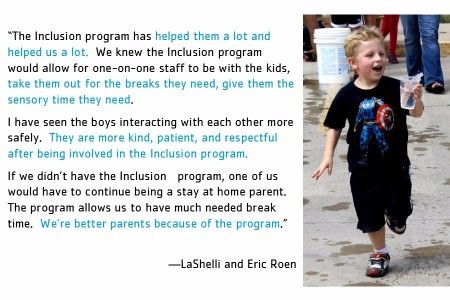 The Inclusion Project provides :
a customized, local out-of-school experience for youth with disabilities alongside their peers without disabilities  
excellent one-on-one counselors available for youth with special needs to adapt activities, provide a break from overstimulating environments and ensure the youth enjoys a safe and fun experience.
Without the Inclusion Project at the YMCA, youth would not have an affordable, accessible out-of-school programming option where they would engage with their diverse peers.
Other camps for youth with special needs are :
at least 2 hours away, are offered for only one week at a time
engage only youth with the same disabilities in one week of specialized programming
can cost up to 3 times the YMCA's weekly rate
Contact your Mason City Family YMCA for more information on the Inclusion Project, or to schedule a one-on-one counselor for your child with special needs.
---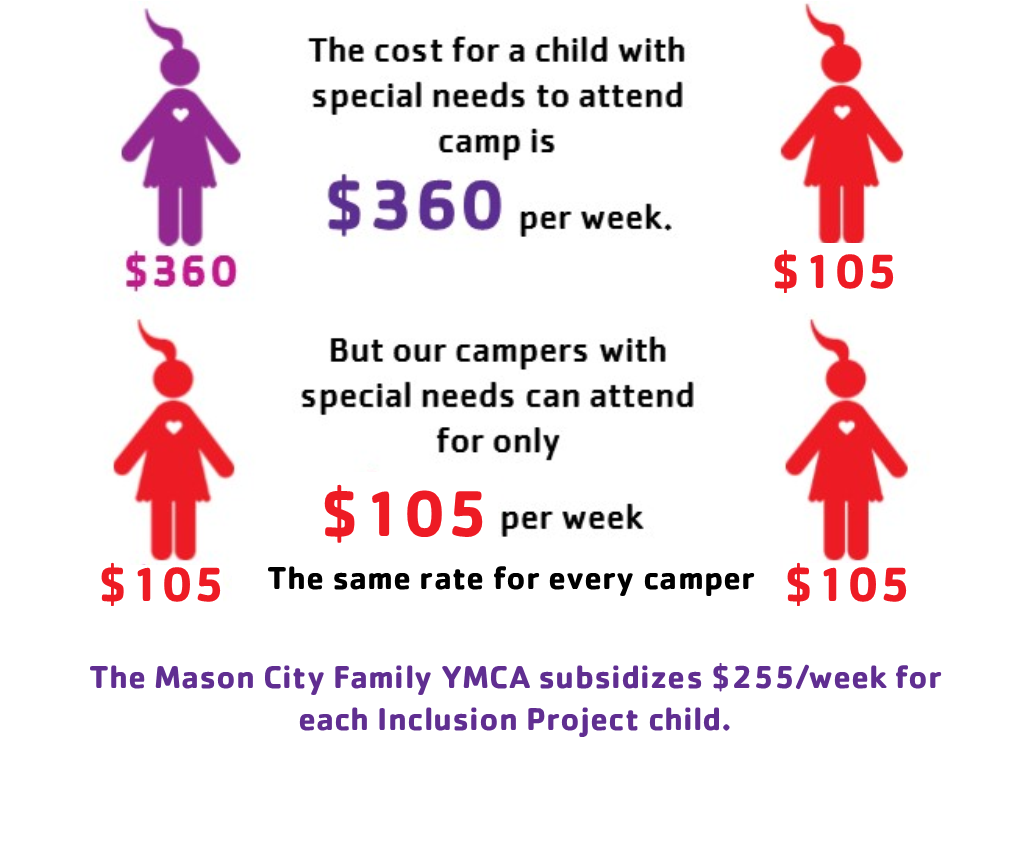 ---
Proud Legacy Partner of the