Summer Day Camp registration opens in January 2023! Check back here for updates!
Summer Day Camp is held at the Mason City Family YMCA. Our camp provides a safe and nurturing environment where children have fun, make new friends, and explore new activities! All camp activities are based around an exciting weekly theme! They will create new projects, go on adventures, and build memories of a lifetime. As a parent, you can feel reassured your child is in a safe place during the day and will come home exhausted from fun!
The Mason City Family YMCA partners with the National Inclusion Project to allow children with disabilities to enjoy a successful summer camp experience in a safe, inclusive setting. With the Y, you can be assured your child will have a positive environment to learn, play, and grow!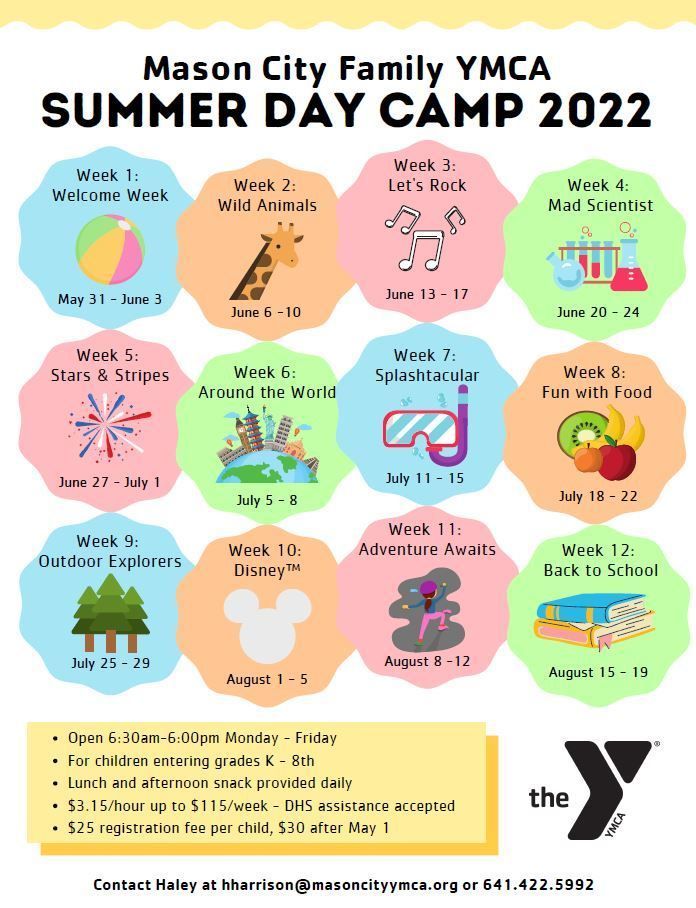 ---