Birthday Parties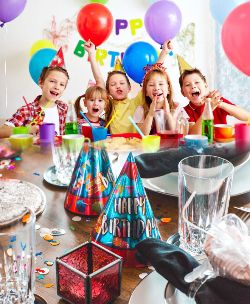 Schedule an unforgettable birthday party for youth of all ages! Use our gym, pool, or our climbing wall! Options for the gymnasium include inflatables, dodgeballs, gymnastics, and many more options! A private room to hold gifts, eat cake, and decorate for a celebration!
After hours options available for the gymnasium, pool, and racquetball courts, along with overnight and staffed gym play. 
*All party rentals are dependent on time and staff availability. Contact Jacque Petersen at (641) 422-5995 to learn more.