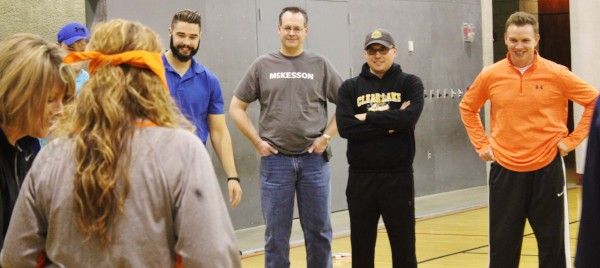 Corporate Memberships
Employees are examining the diverse benefits at their potential workplace more than ever. Enhance your benefits package by offering membership incentives at your Mason City Family YMCA!
Membership benefits are customized for each workplace, and may include:
Corporation-driven discounts or incentives
Try the Y promotions for employees and their families
Traveling Y -- group exercise at your business
and more!  
Team Building Workshops
Employees spend a majority of their day with you at work.  Make their days happy, healthy and productive by investing in Team Building Workshops at the YMCA!
A variety of indoor and outdoor activities are available to help your team form meaningful relationships, build valuable teams and have fun!
Workshops are delivered by trained facilitators.  All you need to bring is your team and a willingness to try new things, open up to your teammates and play along with us at the Y!
Contact Jacque Petersen for more information about Team Building Workshops at 641-422-5999 or jpetersen@masoncityymca.org.