Explore our Mission Membership benefit for volunteers!
Volunteers averaging 10 hours a month will receive 30% off of their membership, or for those in a leadership role can receive up to 50% off of membership!
Like to learn more? Contact our front desk today at 641-422-5999 or read our Mission Membership FAQ.
---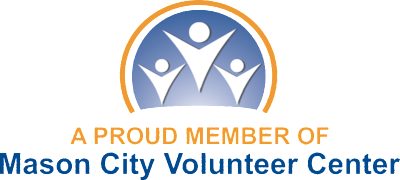 We are proud members of the Mason City Volunteer Center, an organization dedicated to connecting local volunteers with quality opportunities. Follow the link below to learn more and get matched with your perfect volunteer opportunity! The Mason City Volunteer Center will quickly reach back out to you to setup your first steps in volunteering! 
Volunteering, the giving of your time and talents, is not something we want to take lightly. By working with the Volunteer Center, we are better ensuring you will be properly cared for. Thank you!
---
Download our Volunteer Application!