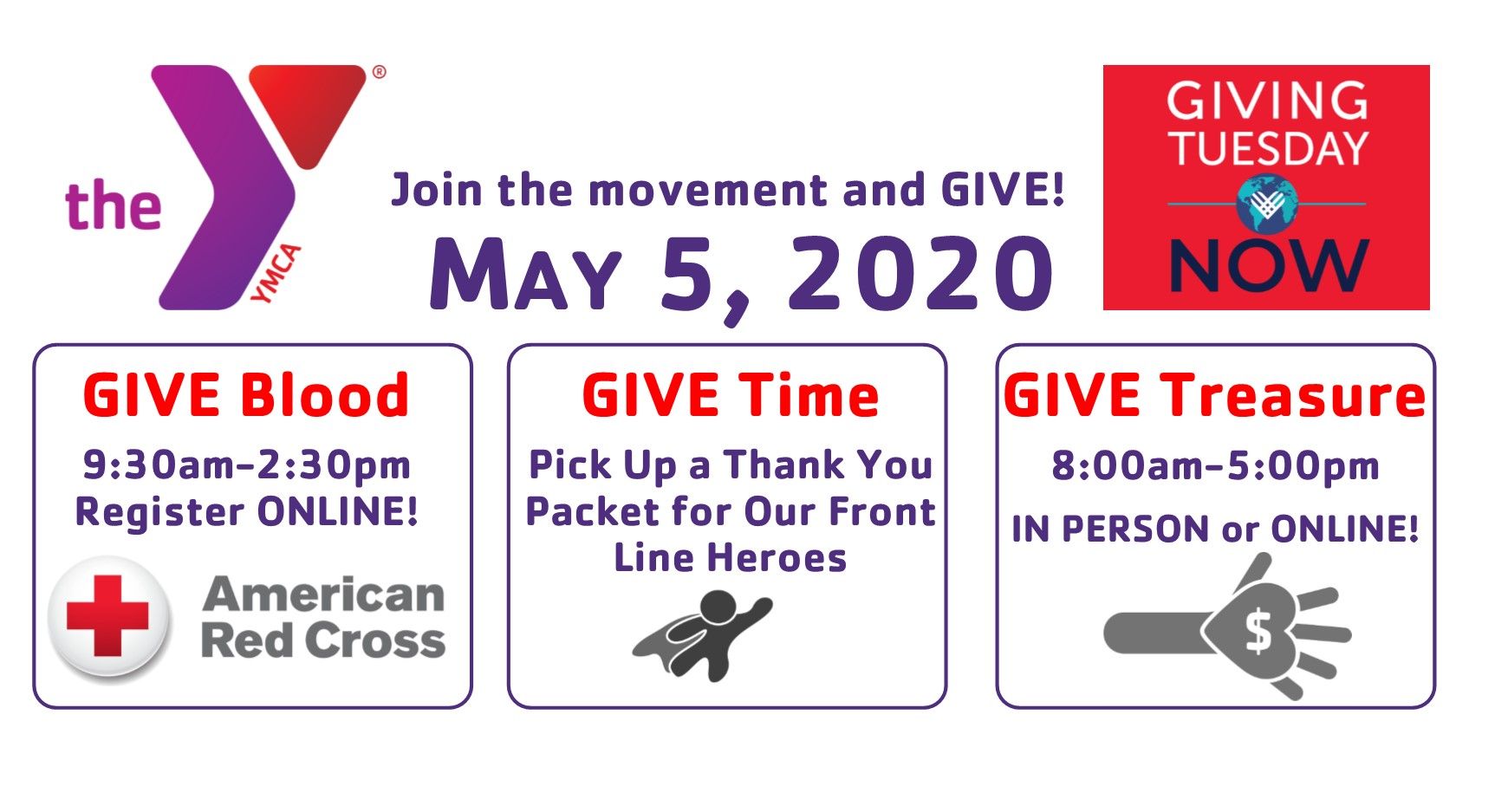 #GivingTuesdayNow is a new global day of giving and unity that will take place on May 5, 2020 – in addition to the regularly scheduled Dec 1, 2020 #GivingTuesday – as an emergency response to the unprecedented need caused by COVID-19.
Three ways to give:
Give Blood with Red Cross Blood Donation from 9:30-2:30!
Give Time by stopping at the YMCA parking lot, picking up a "Front Line Heroes" packet and creating support!
Give Treasure by calling the YMCA to fill out a donation card or visit us online!
Sign up for a time slot between 9:30 a.m. and 2:30 p.m. with American Red Cross

Let us know if you plan on picking up a "Front Line Heroes" packet

Support the YMCA with a financial gift
---
Our Giving Tuesday Campaign is here!
The YMCA is a relationship organization. We bring people together – large numbers of them, from all backgrounds and circumstances – and create personal connections. Our proximity to people and communities is an organizational asset. But the nature of this virus, and how it spreads, presents significant challenges to how we deliver our mission and strengthen community.
When you support the Y, you are not supporting a health and wellness facility, you are supporting an organization dedicated to strengthening our community.
---