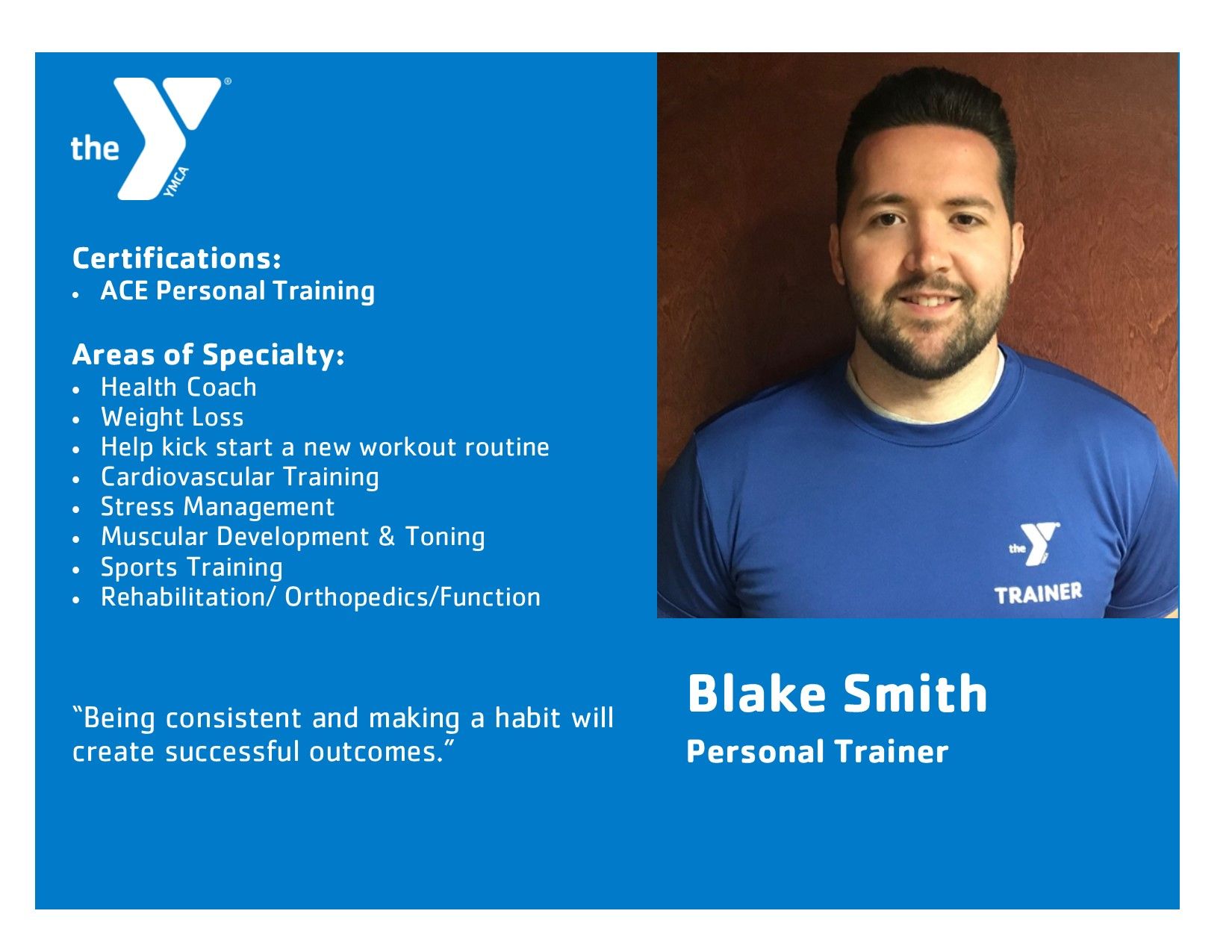 Personal Training
Some new members may need a little extra help, support and knowledge to reach their fitness and wellness goals. Our approach to personal training puts the focus on a safe, efficient and easy-to-follow plan to help you stay motivated to reach your goal(s). No matter what your goal is, our personal trainers provide the plans, coaching and motivation to help you succeed.
All of our personal trainers are nationally certified and have extensive experience creating programs that work for our members. Your program will be tailored to your specific wants, needs and goals. Our personal trainers can meet you at almost any time during Y operating hours.
---
Wellness Orientation
At the Y, we reward all of our new members with free Wellness Orientation and Personal Training to ensure everyone gets started on the right path. It's as easy as 1-2-3!
STEP ONE: Sign Up at the front desk or by calling 641-422-5999
STEP TWO: A trainer or coach will contact you to set up times for your training sessions
STEP THREE: One-On-One Coaching Free personal training session with one of our certified personal trainers. This session will be personally tailored to your needs and wants.
Want more information regarding Wellness Orientations? Contact Dylan at 641-422-5957 or email at dgonda@masoncityymca.org
Afterwards, you're eligible for three personal training sessions for $69
---
Well-Fit- Referrals from Cheslea Creek
The Well-Fit Program is for those who have completed physical therapy through MercyOne North Iowa Medical Center, or who are cancer survivors. Physical Therapist approval is needed to participate in the program.
Well-Fit Program participants will have full access to the facility while enrolled in the program. Well-Fit is free for the first month and $30 for the second month. The participant may also choose a support person to participate in the program. Those participants who need help getting started will be provided a personal trainer.
To get started with Well-Fit, you must have a referral from MercyOne North Iowa Medical Center.
---
Diabetes Prevention Program
YMCA is partnering with Cerro Gordo Public Health to present a Diabetes Prevention Program for our community with new classes starting regularly! 
What is the Diabetes Prevention Program?
*FREE structured weight-loss program provided by a registered dietitian, certified fitness trainer, and/or registered nurse.
A $100 refundable deposit* will be required upon time of enrollment.
You will learn how to grocery shop on a budget, gain FREE access to the Health Department's fitness center, and meet people for support on your weight loss journey.
Who is eligible?
Persons 18 years of age or older AND overweight.
Women previously diagnosed with gestational diabetes.
Anyone who's had a blood test indicating pre-diabetes.
Must be 18 years of age or older and not already diagnosed with diabetes to participate.
For more information visit Cerro Gordo Public Health.
Printable Flyers: Training and Coaching