Healthy Kids Day: April 23
FREE to public!

Come after school and see what summer time is all about! Local organizations will join us from 4:30-6:30 p.m.
Gymnasium and rockwall will be open for the public to come and use! Pool will not be available until later due to lessons and classes.
Register for Summer Day Camp this day and waive the registration fee. Meet some counselors and the Youth Development Director, Megan.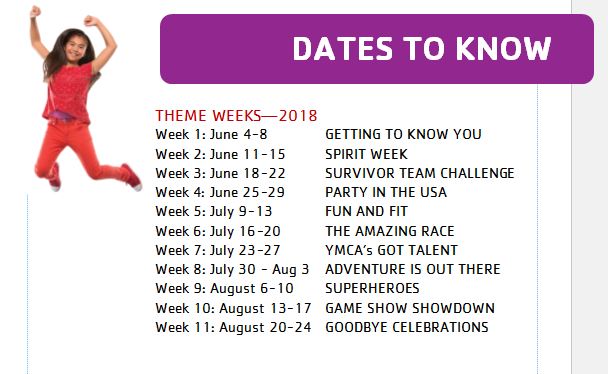 Although Summer Day Camp is gone - learning at the Y isn't over. Be sure to enroll your child in our After School Program.
Summer is approaching and it is going to be the BEST SUMMER EVER! Registration begins February 1st

To Register:
Stop by the front desk
Fill out a 2018 Credit Card Agreement Form
Turn in a complete packet
Make a registration payment
---