Giving Tuesday - November 28
Thank you for considering giving to your Y this Giving Tuesday. 
How do I give?
Visit us at 1840 S. Monroe, Mason City and fill out a pledge card
Call 641.422.5999 to make a pledge
Fill out pledge card online
Give online through Paypal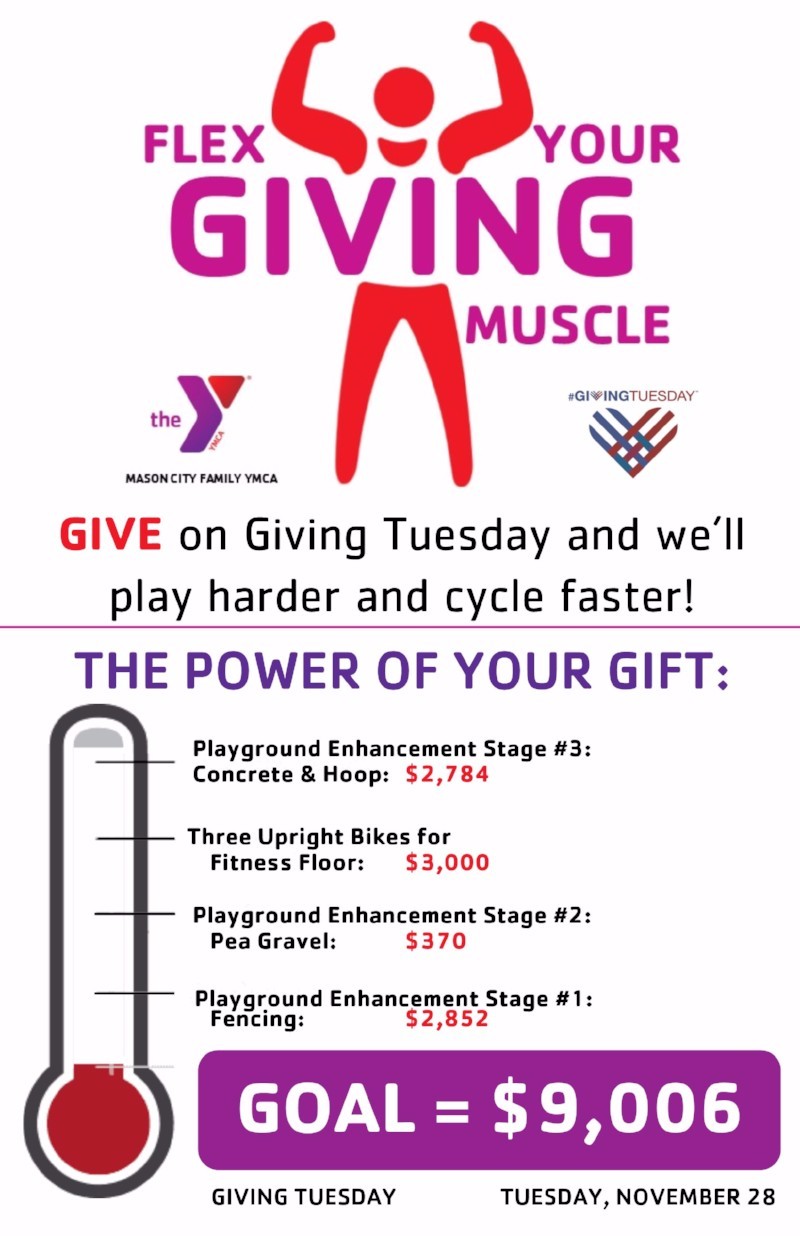 Your generosity will provide much needed upgrades to your fitness floor and safety for our outdoor play area.  At the Y, upgrades are so much more than new weights.  With these upgrades:
· A middle schooler gets to learn proper lifting technique in a safe environment
· A weight loss support group participant gets to start a new, healthy life
· A mom gets precious alone time, while feeling happy her child is safely attended 
· A young girl soaks up the sun and plays basketball
· An athlete trains to achieve personal and team goals
Thank you for your support!  Your gift means the Y's legacy continues.